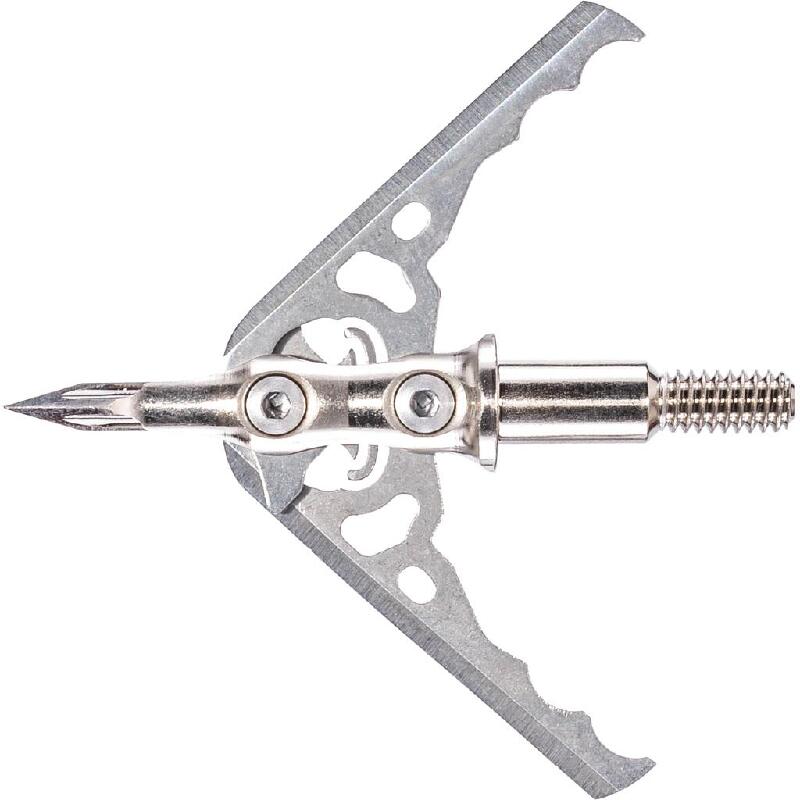 Rage Hypodermic NC Crossbow Broadheads 125 gr. 3 pk.
by Rage
Free Shipping on all orders over $59 for continental USA. No hidden fees.
Shipping & Returns: Learn More
Description
Rage Hypodermic NC Crossbow Broadheads 125 gr. 3 pk.
Product Description:
Rage Hypodermic crossbow broadheads were designed specifically for the crossbow archer and feature the same surgically sharp .035-inch stainless-steel blades and a 2-inch cutting diameter with the unprecedented characteristics penetration and durability that the Hypodermic is known for. The Hypodermic crossbow broadheads sport the popular hybrid tip that is sharp as a needle, allowing it to have the aerodynamics and accuracy of a leading-edge blade with the bone-crushing performance associated with a chisel tip. For optimum blade retention and consistent reliable deployment at all times the Hypodermic crossbow broadheads come equipped with the High-Energy-Series shock collar that matches the diameter of most crossbow bolts.
Product Highlights:
2-Blade broadhead
Hybrid tip
Stainless steel hypodermic ferrule
high energy shock collar
Product Specs:
Brand/Manufacturer: Rage
Item Name: Rage Hypodermic NC Crossbow Broadheads
Vendor's Item Number: R38400
Item UPC: 818322012959
Attributes: 125 gr. 3 pk.
Weight: 125.000
Pack Size: 3
Number of Blades: 2
Blade Thickness: 0.035

Customer Reviews
You need to be logged in to submit a review.
There are no reviews for this product yet. Be the first to give feedback.