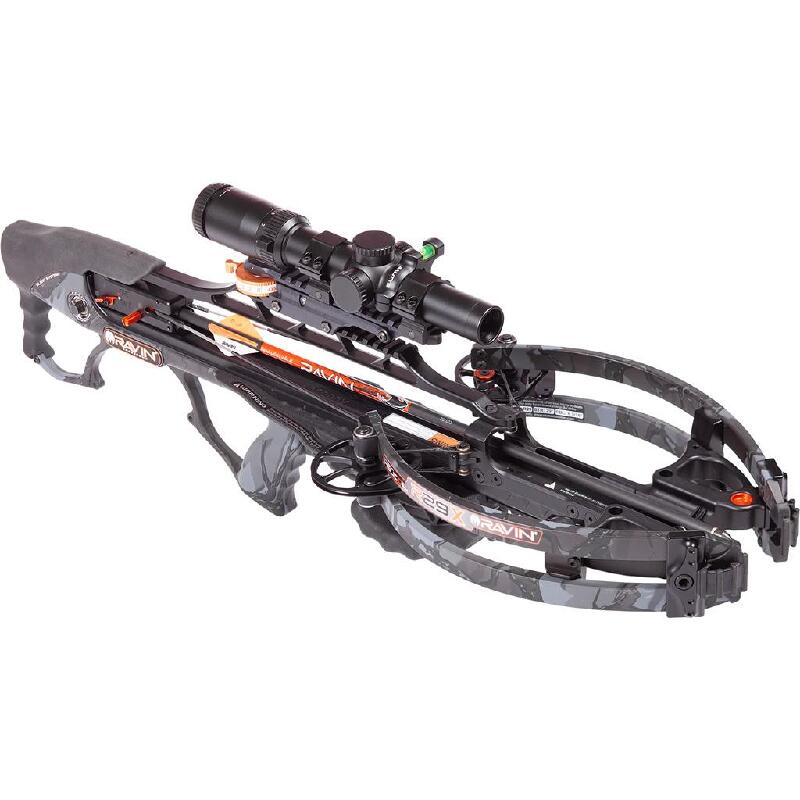 Ravin R29X Sniper Crossbow Package Predator Dusk Camo
by Ravin
Free Shipping on all orders over $59 for continental USA. No hidden fees.
Shipping & Returns: Learn More
Description
Ravin R29X Sniper Crossbow Package Predator Dusk Camo
Product Description:
Ravin's new R29X Sniper Package includes everything you need for top of the line speed and deadly downrange accuracy. The R29X Sniper Package shoots 3-inch groups at 100 yards with 450 FPS and is ideal for those looking for our fastest, top of the line crossbow. The R29X Sniper Package is complete with the new fully integrated Silent Cocking System, HeliCoil technology and comes with a tactical crossbow scope mounted to a jack plate adjustable elevation mount that you can adjust anywhere between 20 and 200 yards with a simple turn of the dial. Also included as part of the Sniper Package is a scope level and .001 premium arrows for shooting perfection.
Product Highlights:
450 FPS
Weight: 6.75 lbs.
Length: 29"
Tactical crossbow scope
Product Specs:
Brand/Manufacturer: Ravin
Item Name: Ravin R29X Sniper Crossbow Package
Vendor's Item Number: R041
Item UPC: 815942020418
Attributes: Predator Dusk Camo
Weight: 6.750
Axle to Axle: 6.000
Draw Weight Max: 12
Power Stroke: 12.500
Speed: 450

Customer Reviews
You need to be logged in to submit a review.
There are no reviews for this product yet. Be the first to give feedback.