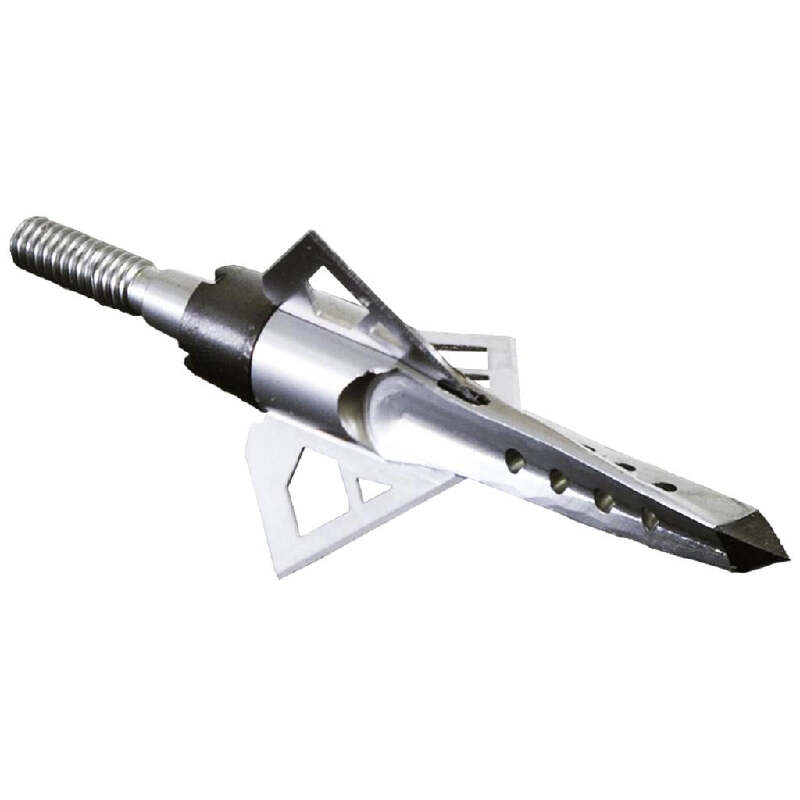 Bloodrush Fixed Broadheads 100 gr. 3 pk.
by Allen
Free Shipping on all orders over $59 for continental USA. No hidden fees.
Shipping & Returns: Learn More
Description
Bloodrush Fixed Broadheads 100 gr. 3 pk.
Product Description:
The ferrule of the Bloodrush broadhead is machined with aircraft grade aluminum using a 26 degree twist. This twist dynamic is effective at multiplying soft tissue displacement when either moving forward, or rearward, through the internal cavity of big game animals. Secondly, by taking advantage of integral ferrule "blood ports" the process of blood loss is actually multiplied and enhanced as the blood fluid is displaced across a larger surface area. This combination of both ferrule twist and port suction creates a scientific phenomenon similar to a whirlpool or fluid vortex. 1 1/4" cutting diameter.
Product Highlights:
Air craft aluminum construction
Twisted ferrule
Blood ports
Product Specs:
Brand/Manufacturer: Allen
Item Name: Bloodrush Fixed Broadheads
Vendor's Item Number: 14777
Item UPC: 026509026198
Attributes: 100 gr. 3 pk.
Primary Color: Silver
Weight: 100.000
Pack Size: 3
Number of Blades: 3

Customer Reviews
You need to be logged in to submit a review.
There are no reviews for this product yet. Be the first to give feedback.