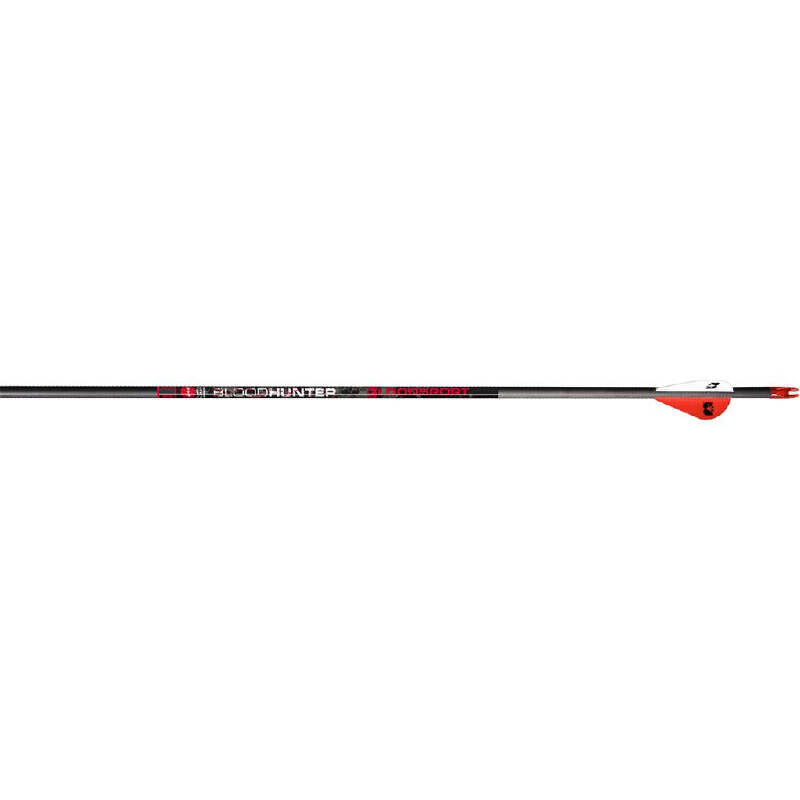 BloodSport BloodHunter Arrows 400 2 in. Vanes 6 pk.
by BloodSport
Free Shipping on all orders over $59 for continental USA. No hidden fees.
Shipping & Returns: Learn More
Description
BloodSport BloodHunter Arrows 400 2 in. Vanes 6 pk.
Product Description:
The Bloodhunter is a standard diameter midweight arrow with a .004" straightness that that delivers the precision todays bowhunters demand. Its high kinetic energy penetrates deep to take down any game. After the shot survey the Blood Ring to identify the location of your hit and plan a successful retrieval. Rugged Wrap construction makes sure the Bloodhunter will stay with you hit after hit. Available in 300 (9.8 gpi.), 350 (8.9 gpi.), 400 (8.4 gpi.) and 500 (7.5 gpi.). Includes 50 grain brass inserts and nocks.
Product Highlights:
Standard diameter
Mid-weight
High kinetic energy
Blood Ring
Product Specs:
Brand/Manufacturer: BloodSport
Item Name: BloodSport BloodHunter Arrows
Vendor's Item Number: BLD124006
Item UPC: 042609010332
Attributes: 400 2 in. Vanes 6 pk.
Primary Color: Black
Secondary Color: Red
Pack Size: 6
Size: 400
Grains Per Inch: 8.400
Fletching Type: Mfg. Stock Vane
Fletching Length: 2 in.

Customer Reviews
You need to be logged in to submit a review.
There are no reviews for this product yet. Be the first to give feedback.