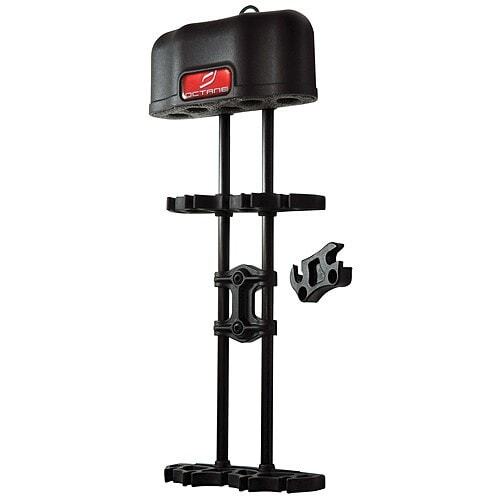 Diamond Infinite Edge Pro Bow Package
Free Shipping on all orders over $59 for continental USA. No hidden fees.
Shipping & Returns: Learn More
Description
When you want the best gear for your bow hunting skills, it makes sense to always go for the superior options today, such as the Diamond Infinite Edge Pro Bow Package. For starters, you can't beat its fantastic features that underline how its maker, Diamond Archery, has paid such a conscientious amount of attention to elevate its creations to top-shelf status. What this means is that this bow has, among many impressive things, a default maximum adjusting capabilities that have a draw-length range running in between the 13"- 31" range bracket.

The fact that this gear is made with a draw weight of about 5 lbs. to 70 lbs will mean that this is a lightweight gear essential that you can pack into your toolset anytime you want to hit outdoors. Its axle-to-axle length of about 31.5" implies that you can reach a range that's way better than the rest of the competition out there. Truly exceptional is this bow's addition of an 80% Effective Let-off to make sure that each owner gets the quality they truly deserve from a Black Ops-quality level of bow package. That said, the package will include a 3-pin Apex sight; a Hostage XL arrow rest; an Octane DeadLock Lite quiver; Octane Ulta-lite stabilizer; a Diamond wrist sling; a Tube peep sight; and a BCY string loop for easier carrying.

Features
The bow has maximum adjusting capabilities with a draw length range from 13"-31" 

Draw weight range from 5 lbs. – 70 lbs.

IBO speed: 310 fps.

Axle-to-Axle Length: 31.5"

Brace Height: 7"

Effective Let-Off: 80%.

Mass Weight: 3.2 pounds

3 choices of finish: Mossy Oak Country, Black Ops, and Pink Blaze
The Diamond Infinite Edge Pro Bow Package includes:
3-pin Apex sight
Hostage XL arrow rest
Octane DeadLock Lite quiver
Octane Ultra-lite stabilizer
Diamond wrist sling
Tube peep sight
BCY string loop.
Description
The Diamond Infinite Edge Pro Bow Package features a redesigned dual cam for a smoother draw cycle and a solid back wall. Ranked in our Top 10 Compound Bows available on the market, this ready to shoot compound bow package is an outstanding choice and one of the best value for the money out there. 
This compound bow offers outstanding versatility making it ideal for beginners and youths. You get to set it according to your own needs within a wide range of draw lengths (13 to 31 inches) and draw weights (5 to 70 pounds) so the bow will grow with you as you gain experience and strength. 
If you are planning to go for a hunt, this bow is powerful enough to take you there with an IBO speed rating of 310 feet per second (FPS). You can check out this post to know how the IBO Speed of a compound bow is calculated. You can also have a look at the Kinetic Energy and Momentum Calculator to know what you can hunt at a certain arrow speed and a certain arrow weight for which all the info you need is included in our post What is the Arrow Spine?
This may be your first compound bow. If so, you may be interested in looking at our short guidance about Buying your first Compound Bow and be able to make a sound choice and get everything you need prior to shooting your first group of arrows.
Check out the complete Diamond Infinite Edge Pro review for more info on the product.
Check out this video to get a visual on how the bow performs when shooting some arrows.
Customer Reviews
You need to be logged in to submit a review.
There are no reviews for this product yet. Be the first to give feedback.