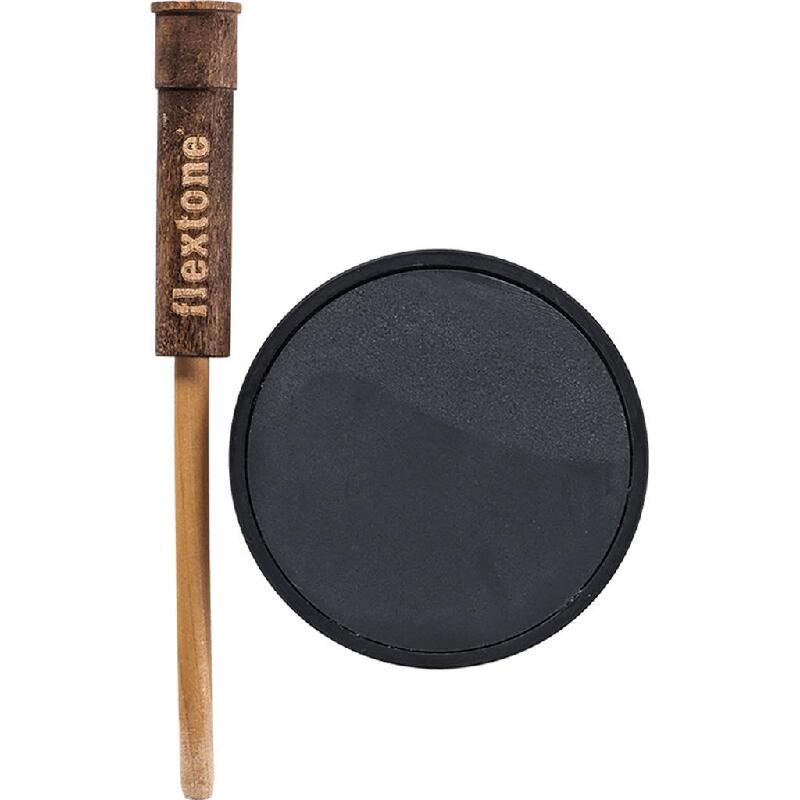 Flextone Show Stopper Pot Call Slate Turkey Call
by Flextone
Free Shipping on all orders over $59 for continental USA. No hidden fees.
Shipping & Returns: Learn More
Description
Flextone Show Stopper Pot Call Slate Turkey Call
Product Description:
The soft slate surface and glass soundboard on the Show Stopper Slate are at their best when hitting quiet finishing sounds. But this pot easily covers a full range of ultra-realistic turkey tones; it's got plenty of volume for loud cuts and yelps to reach distant gobblers, too. No matter how many yelps, clucks, cuts or purrs you put the Show Stopper Slate through, it won't lose that brand-new sound. The included sandpaper and conditioning screen keep it perfectly tuned, and the magnum wood striker is balanced just right.
Product Highlights:
Soft slate surface and glass soundboard
Best for quiet finishing sounds
Wide ridged pot
Magnum wood striker
Product Specs:
Brand/Manufacturer: Flextone
Item Name: Flextone Show Stopper Pot Call
Vendor's Item Number: FLXTK123
Item UPC: 815097009696
Attributes: Slate Turkey Call
Primary Color: Black
Secondary Color: Brown

Customer Reviews
You need to be logged in to submit a review.
There are no reviews for this product yet. Be the first to give feedback.