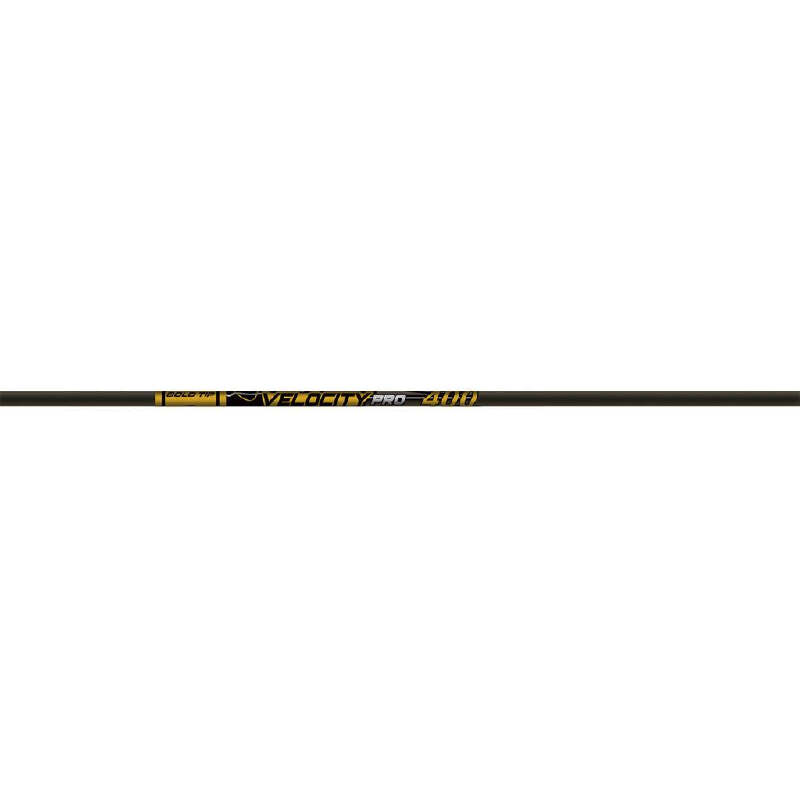 Gold Tip Velocity Pro Shafts 300 1 doz.
by Gold Tip
Free Shipping on all orders over $59 for continental USA. No hidden fees.
Shipping & Returns: Learn More
Description
Gold Tip Velocity Pro Shafts 300 1 doz.
Product Description:
Built with Gold Tip's Smart Carbon Technology, the light-weight Velocity Pro features extremely tight straightness and weight tolerances. Delivers the same consistent performance as the Hunter series, but with increased speed. Straightness tolerance of +-.001" and weight tolerance of +-0.5 grains. Available in sizes 600 (5.9 GPI), 500 (6.3 GPI), 400 (7.4 GPI), 340 (8.2 GPI), and 300 (8.8 GPI). Includes GTO nocks with bushings and inserts.
Product Highlights:
Lightweight hunting shaft with extremely tight tolerances
Straightness tolerance: +-.001"
Weight tolerance: +-.5 gr.
Product Specs:
Brand/Manufacturer: Gold Tip
Item Name: Gold Tip Velocity Pro Shafts
Vendor's Item Number: VELPRO300S
Item UPC: 791331877101
Attributes: 300 1 doz.
Primary Color: Black
Pack Size: 12
Size: 300
Micro Adjust: False
Grains Per Inch: 8.800

Customer Reviews
You need to be logged in to submit a review.
There are no reviews for this product yet. Be the first to give feedback.