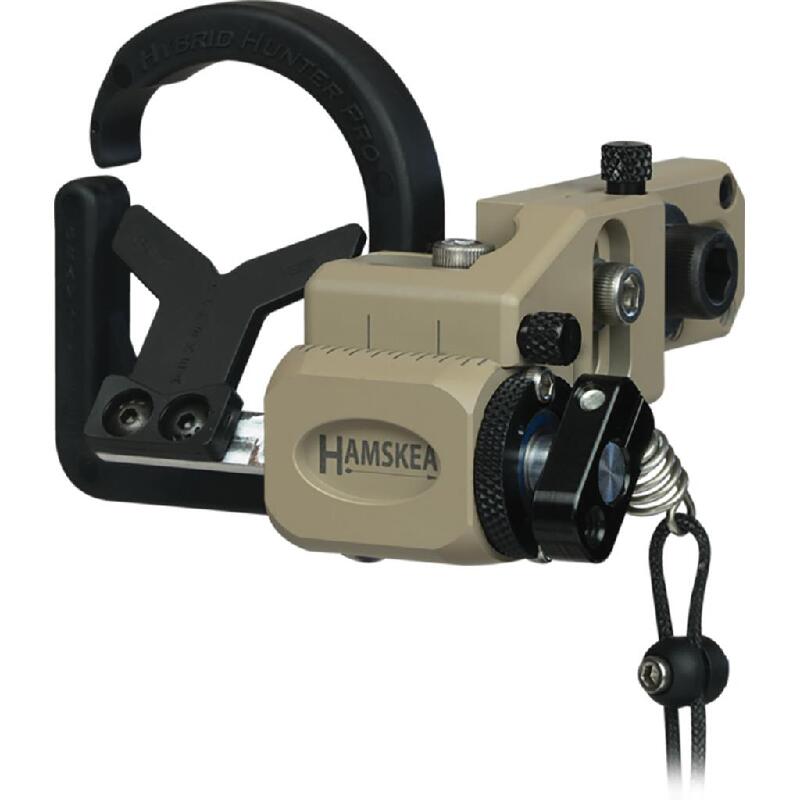 Hamskea Hybrid Hunter Pro Rest Micro Tune Tan RH
by Hamskea
Free Shipping on all orders over $59 for continental USA. No hidden fees.
Shipping & Returns: Learn More
Description
Hamskea Hybrid Hunter Pro Rest Micro Tune Tan RH
Product Description:
Containment hunting rest with design elements from the VersaRest series in a more streamline package that is 20 percent lighter. Zero tolerance technology prevents any lateral shaft play and ensure smooth rotation. Features Zero Stop technology for launcher consistency and an 8-sided non-slip compression clamp for the launcher cord. In-line dampening coil prevents launcher bounce-back and universal limb clamp works on any limb design. Full windage and elevation micro-adjustable with knurled knobs. Can be operated by bottom limb, top limb, upward moving cable, or downward moving cable.
Product Highlights:
4 Different configurations(TopLimb, Bottom Limb, Cable Activated, Cable fall-away)
Dual Sealed Stainless ball bearings
In-line dampening coil to eliminate launcher bounce back
Internal Torsion Spring Adjustment
Product Specs:
Brand/Manufacturer: Hamskea
Item Name: Hamskea Hybrid Hunter Pro Rest
Vendor's Item Number: 210777
Item UPC: 850002375008
Attributes: Micro Tune Tan RH
Primary Color: Tan
Dexterity: Right Hand

Customer Reviews
You need to be logged in to submit a review.
There are no reviews for this product yet. Be the first to give feedback.