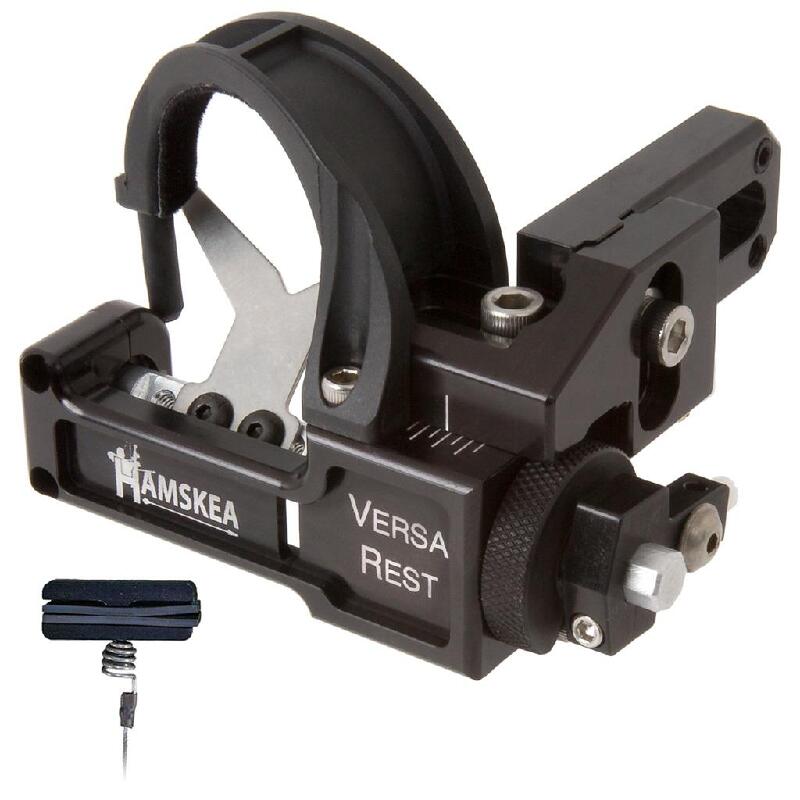 Hamskea Versa Rest Containment Standard Clamp LH
by Hamskea
Free Shipping on all orders over $59 for continental USA. No hidden fees.
Shipping & Returns: Learn More
Description
Hamskea Versa Rest Containment Standard Clamp LH
Product Description:
Versatile and durable arrow rest can be configured in five different modes: top or bottom limb, upward or downward moving cable, or as a fixed blade rest. Features a shaft with sealed ball bearings for smooth launcher action. Octagon shaped launcher shaft allows for repeatable, non-slip attachment of the compression lever arm. Offers full containment ring for use in hunting or target applications and rubber arrow guide ensures your arrow is picked up off the shelf every time. Includes standard limb clamp.
Product Highlights:
4 Different configurations(TopLimb, Bottom Limb, Cable Activated, Cable fall-away)
Dual Sealed Stainless ball bearings
In-line dampening coil to eliminate launcher bounce back
Internal Torsion Spring Adjustment
Product Specs:
Brand/Manufacturer: Hamskea
Item Name: Hamskea Versa Rest
Vendor's Item Number: 200221
Item UPC: 856633006298
Attributes: Containment Standard Clamp LH
Primary Color: Black
Dexterity: Left Hand

Customer Reviews
You need to be logged in to submit a review.
There are no reviews for this product yet. Be the first to give feedback.