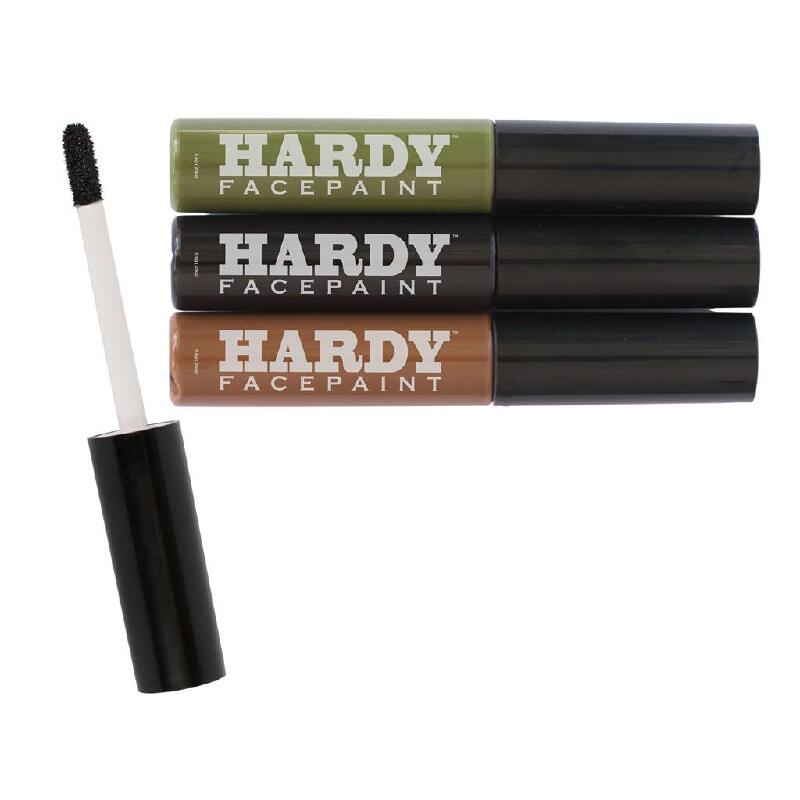 Hardy Facepaint Camo 3 pk.
by Hardy
Free Shipping on all orders over $59 for continental USA. No hidden fees.
Shipping & Returns: Learn More
Description
Hardy Facepaint Camo 3 pk.
Product Description:
Hardy Face paint allows you to experience freedom from the facemask without dealing with the common drawbacks of face paint. The non-greasy, water-based formula is smudge-proof, water and sweat resistant, lightweight, and fast drying. Engineered with FDA approved ingredients, Hardy Face paint is safe and gentle enough even for the most sensitive skin. Each tube of Hardy Face paint comes with a mess-free brush wand for easy application. It dries within seconds and is super easy to remove with a moist towel with no harsh scrubbing and no skin staining or residue.
Product Highlights:
Smudge-proof
Water and sweat resistant
Brush wand applicator
Easy to remove
Product Specs:
Brand/Manufacturer: Hardy
Item Name: Hardy Facepaint
Vendor's Item Number: 608901
Item UPC: 862337000234
Attributes: Camo 3 pk.
Primary Color: Camouflage
Pack Size: 3

Customer Reviews
You need to be logged in to submit a review.
There are no reviews for this product yet. Be the first to give feedback.