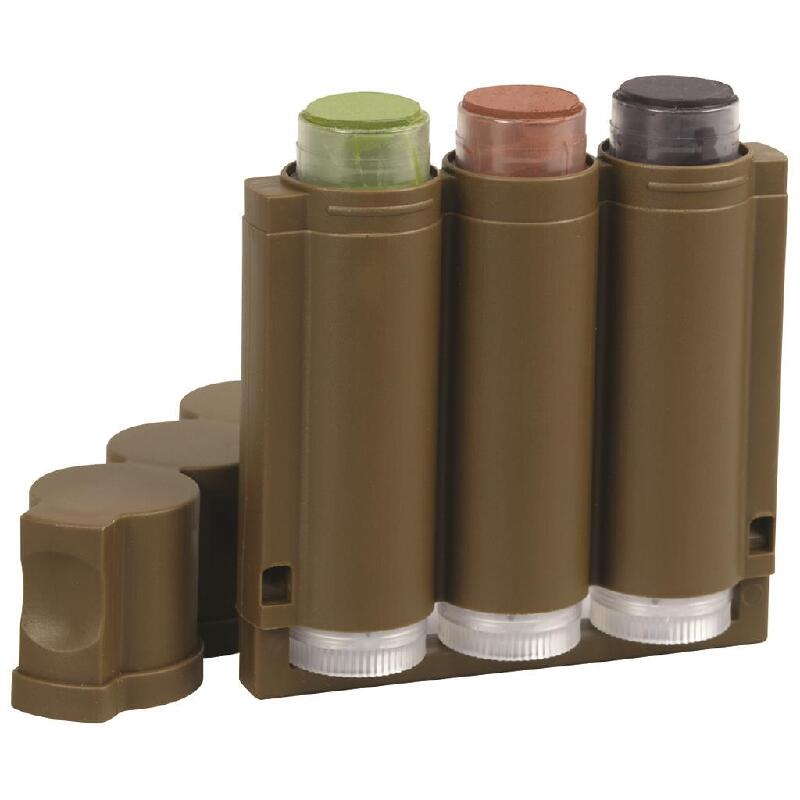 Hunters Specialties SpeedCamo Face Paint Tri-Color
Free Shipping on all orders over $59 for continental USA. No hidden fees.
Shipping & Returns: Learn More
Description
Hunters Specialties SpeedCamo Face Paint Tri-Color
Product Description:
Speed Camo Tri-Color Makeup gives hunters quick access to three camo colors in a convenient pocket sized applicator. Speed Camo allows hunters to use the individual camo sticks to create custom patterns or by using two or three sticks in the Speed Camo applicator. Up to two inches of coverage can be applied with one swipe. Colors include forest green, mud brown and black. Speed Camo makeup can be easily removed with soap and water or Hunter's Specialties handy Camo-Off make-up remover pads. The Speed Camo applicator keeps the mess off of your hands.
Product Highlights:
Convenient pocket sized applicator
Can use individual color sticks
Easy to remove
Product Specs:
Brand/Manufacturer: Hunters Specialties
Item Name: Hunters Specialties SpeedCamo
Vendor's Item Number: 00261
Item UPC: 021291002610
Attributes: Face Paint Tri-Color
Primary Color: Camouflage
Pack Size: 3

Customer Reviews
You need to be logged in to submit a review.
There are no reviews for this product yet. Be the first to give feedback.