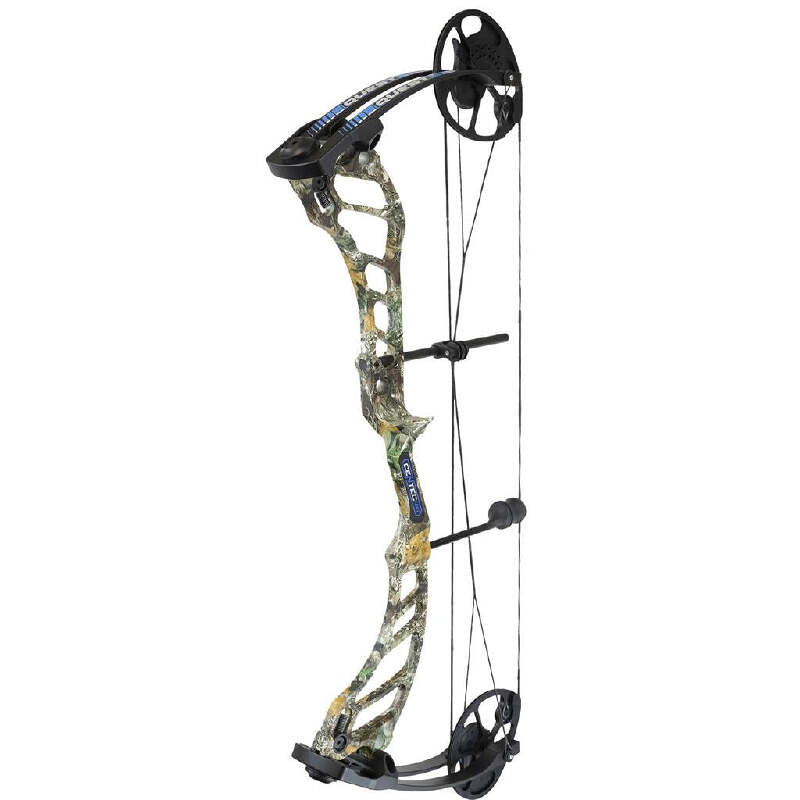 Quest Centec NXT Bow Realtree/ Black 26in. 45 lb. RH
by Quest
Free Shipping on all orders over $59 for continental USA. No hidden fees.
Shipping & Returns: Learn More
Description
Quest Centec NXT Bow Realtree/ Black 26in. 45 lb. RH
Product Description:
G5 brings to market a high-end forged riser with Centergy technology to the grow with you, or short draw archer with the Quest Centec NXT. The twin cams with a rotating mod feature a string stop and adjustable draw length, all without the use of a press. The forged riser has a center grip position, moving more mass under the archers hand for improved target acquisition and hold on target. Split limbs with parallel limb geometry are held rock solidly in place with all aluminum limb pockets. Includes the EZ-Grip, an anti-torque training aid. The training aid snaps on and off the riser helping archers learn and maintain better bow hand technique. Draw lengths: 19"-26". Axle to Axle: 26", Brace Height: 6", Speed 270 fps. Weight: 2.8 lbs.
Product Highlights:
Twin cams with rotating mod
Forged riser
Split limbs
EZ-grip anti-torque training aid
Product Specs:
Brand/Manufacturer: Quest
Item Name: Quest Centec NXT Bow
Vendor's Item Number: CN.R.25.45-RTBK
Item UPC: 844393076101
Attributes: Realtree/ Black 26in. 45 lb. RH
Primary Color: Realtree Edge
Secondary Color: Black
Weight: 2.800
Dexterity: Right Hand
Axle to Axle: 26.000
Draw Length Min: 19.000
Draw Length Max: 26.000
Draw Weight Min: 15
Draw Weight Max: 45
Brace Height: 6.000
Speed: 270

Customer Reviews
You need to be logged in to submit a review.
There are no reviews for this product yet. Be the first to give feedback.