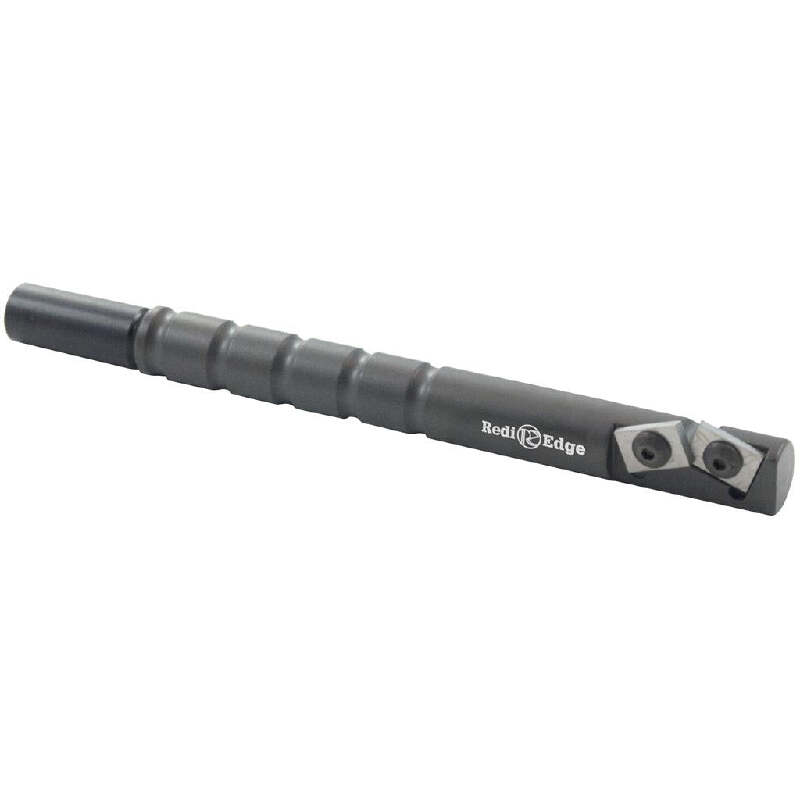 RediEdge Multi-Tool Sharpener
by RediEdge
Free Shipping on all orders over $59 for continental USA. No hidden fees.
Shipping & Returns: Learn More
Description
RediEdge Multi-Tool Sharpener
Product Description:
The Redi-Edge Multi-Tool Sharpener is designed to sharpen both serrated and straight-edged knives. The Redi-Edge Multi-Tool Knife Sharpeners are produced from military-grade aluminum for extreme durability, long life, and lightweight. Design features include a proprietary corrosion-resistant finish and a Diamond Coated honing rod inserted into the body of the sharpener. The Duromite sharpening elements are harder than any knife blade; and factory pre-set to sharpen most blades at a 40 degree inclusive angle to maintain a 20 degree double cutting edge.
Product Highlights:
Sharpens both serrated and straight edge knives
Military grade aluminum construction
40 degree inclusive angle
Product Specs:
Brand/Manufacturer: RediEdge
Item Name: RediEdge Multi-Tool Sharpener
Vendor's Item Number: REOMT203
Item UPC: 616685340760
Primary Color: Silver

Customer Reviews
You need to be logged in to submit a review.
There are no reviews for this product yet. Be the first to give feedback.