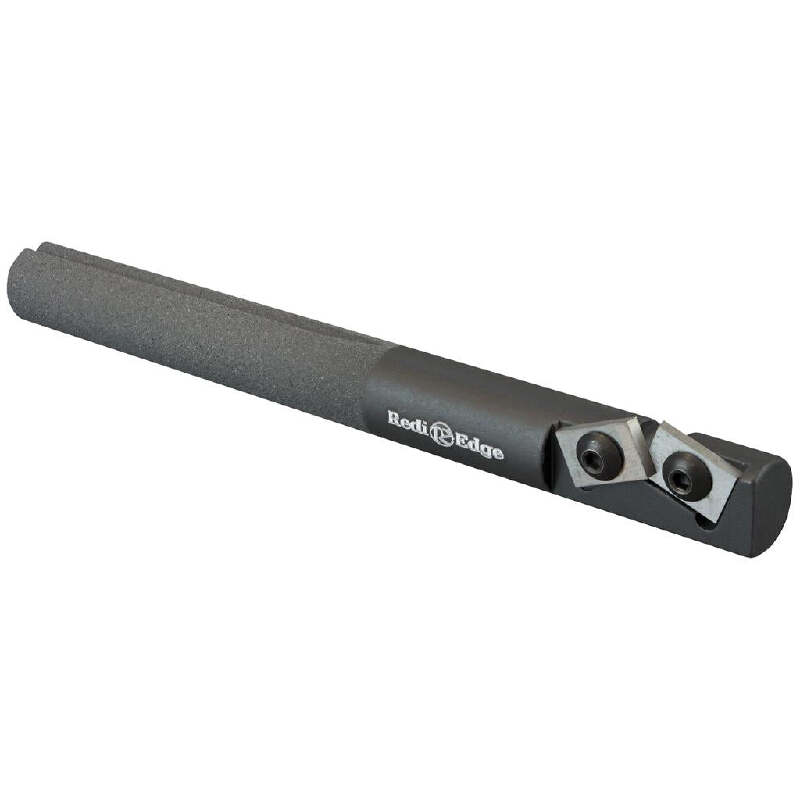 RediEdge Pro Sharpener
by RediEdge
Free Shipping on all orders over $59 for continental USA. No hidden fees.
Shipping & Returns: Learn More
Description
RediEdge Pro Sharpener
Product Description:
The Redi-Edge Pro Series Knife Sharpener is designed for the sharpening enthusiast. The convenient "stick" design gives you a sturdy grip while you use the Duromite cutters to put the perfect edge on your knife every time. The grit surface coating on the body of the stick provides a honing and polishing surface for finishing the edge of your knives. Our Ceramitized coating will protect your sharpener no matter where your adventures take you. You can even sharpen your hooks and needles on the convenient V-groove located on the bottom of the Pro Series Sharpener. The Redi-Edge Pro Series' Duromite cutter blades are factory-set at a 40 degree inclusive angle, maintaining a consistent 20 degree double edge on your knives.
Product Highlights:
Designed for the sharpening enthusiast
Stick design
40 degree inclusive angle
Product Specs:
Brand/Manufacturer: RediEdge
Item Name: RediEdge Pro Sharpener
Vendor's Item Number: REPRO400
Item UPC: 616685334677
Primary Color: Silver

Customer Reviews
You need to be logged in to submit a review.
There are no reviews for this product yet. Be the first to give feedback.