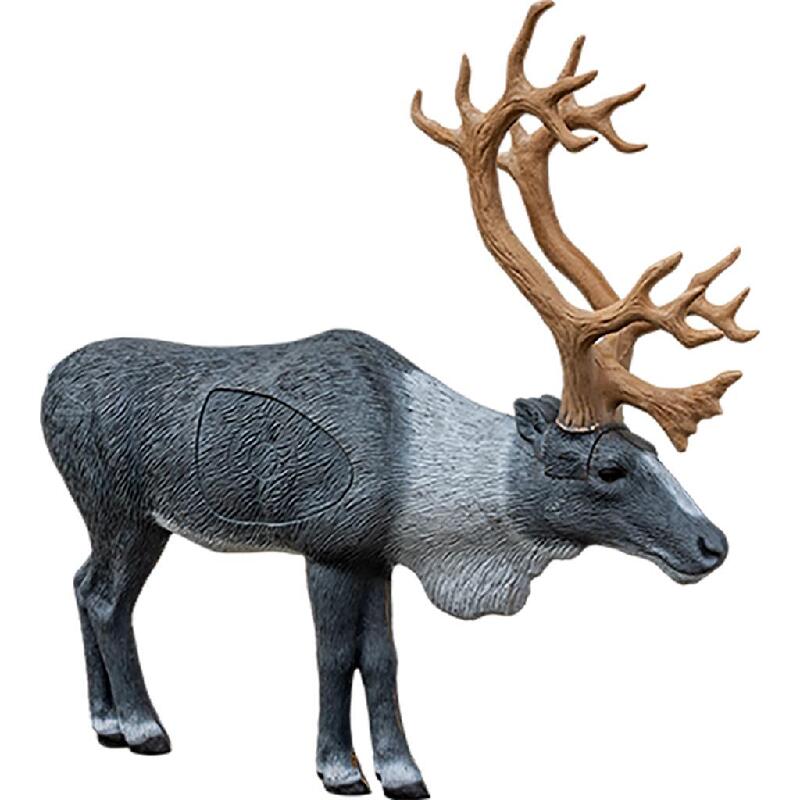 Rinehart 1/3 Scale Woodland Caribou
by Rinehart
Free Shipping on all orders over $59 for continental USA. No hidden fees.
Shipping & Returns: Learn More
Description
Rinehart 1/3 Scale Woodland Caribou
Product Description:
Woodland Series target is crafted with lifelike sculptured features and airbrush detailing to be as real to the actual animal as possible. The 1/3 Scale Woodland Elk target is 42" tall and 45" long. The 1/3 scale size of a simulated 600 pound bull elk, shots taken at 20 yards is equivalent to a 60 yard shot in order to hone in on the longer range shot when hunting and the smaller size makes for easy transporting. Made of solid FX Woodland foam construction that is resistant to UV rays and harsh weather and with the Signature Series foam core that is replaceable. Ideal for year round practice and will take shots from both compound and crossbows. Target is both field point and broadhead friendly use.
Product Highlights:
Real life sculpted features
Solid FX Woodland foam body
Solid Signature replaceable insert
Compound and crossbow compatible
Product Specs:
Brand/Manufacturer: Rinehart
Item Name: Rinehart 1/3 Scale Woodland Caribou
Vendor's Item Number: 23211
Item UPC: 852864007509
Weight: 600.000

Customer Reviews
You need to be logged in to submit a review.
There are no reviews for this product yet. Be the first to give feedback.