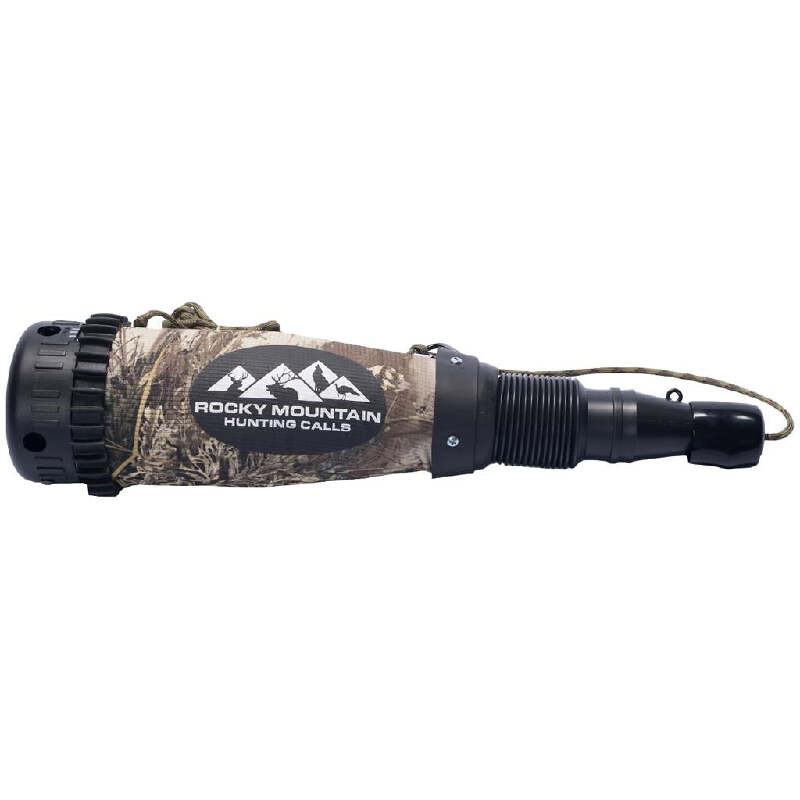 Rocky Mountain Select-A-Bull Calling System
Free Shipping on all orders over $59 for continental USA. No hidden fees.
Shipping & Returns: Learn More
Description
Rocky Mountain Select-A-Bull Calling System
Product Description:
The Select A Bull features a tone selector which allows the user to simply dial the bull sounds desired, small, medium or large with true back pressure. The expandable outside tube expands to 23" and collapses to 17" for better compaction and ease when carrying. The Tube Tamer produces better sound quality, and coupled with the Conqueror external mouthpiece even novice callers can use this tube. Remove the Conqueror mouthpiece for diaphragm use. Includes an extra Palate Plate replacement reed, non-slip camo cover, protective cap for mouthpiece and lanyard.
Product Highlights:
Tone selector
Expandable outside tube
Tube Tamer
Conqueror external mouth piece
Product Specs:
Brand/Manufacturer: Rocky Mountain Hunting Calls
Item Name: Rocky Mountain Select-A-Bull Calling System
Vendor's Item Number: 114
Item UPC: 181018000142
Primary Color: Camouflage
Secondary Color: Black

Customer Reviews
You need to be logged in to submit a review.
There are no reviews for this product yet. Be the first to give feedback.