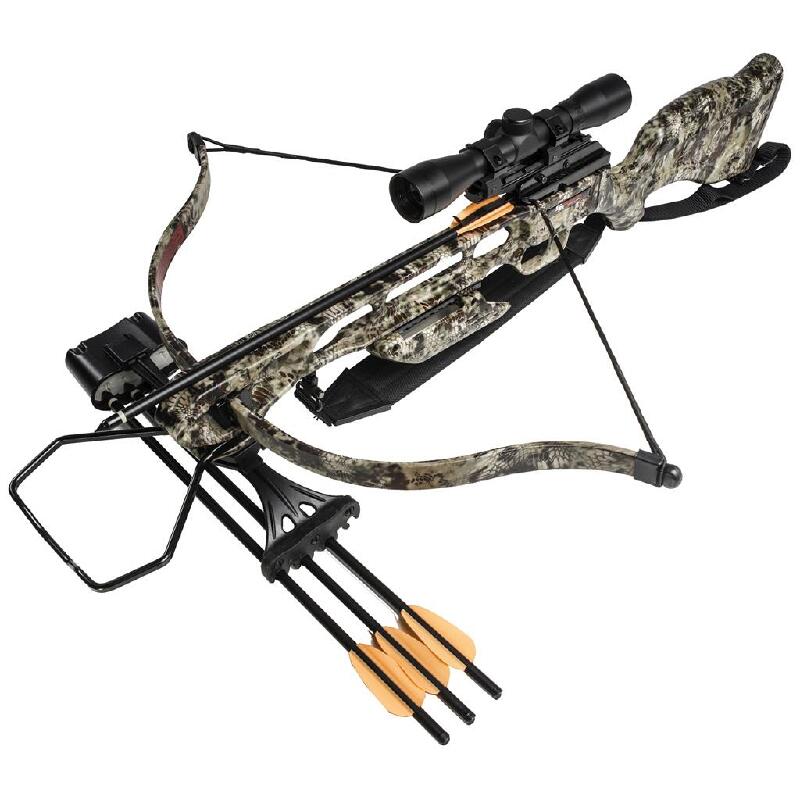 SA Sports Empire Fever Pro Crossbow Package Kryptek Highlander
by SA Sports
Free Shipping on all orders over $59 for continental USA. No hidden fees.
Shipping & Returns: Learn More
Description
SA Sports Empire Fever Pro Crossbow Package Kryptek Highlander
Product Description:
The Fever Pro recurve crossbow features a large hand saver palm grip, picatinny rail, molded in broadhead wrench, flip open compartment, ambidextrous auto safety, large foot stirrup, adjustable scope mount and cast aluminum track and barrel. Speed: 240 fps, Draw Weight: 175 lbs, Mass Weight: 5.1 lbs, Power Stroke: 10.25 in., Limb to Limb: 26.5". Includes 4x32 multi-range scope, cocking rope, quiver and (4) bolts.
Product Highlights:
Large hand saver palm grip
Picatinny rail
Large foot stirrup
Product Specs:
Brand/Manufacturer: SA Sports
Item Name: SA Sports Empire Fever Pro Crossbow Package
Attributes: Kryptek Highlander
Primary Color: Kryptek Highlander
Weight: 6.250
Axle to Axle: 17.750
Draw Weight Max: 185
Power Stroke: 17.125
Speed: 400

Customer Reviews
You need to be logged in to submit a review.
There are no reviews for this product yet. Be the first to give feedback.