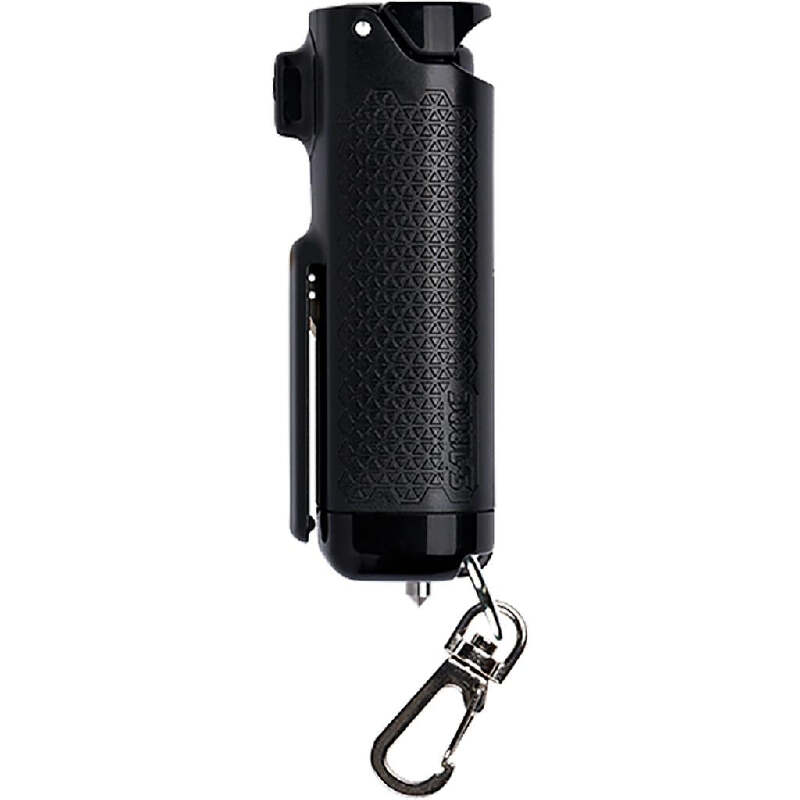 Sabre Red Safe Escape 3-in-1 Automotive Tool Black
by Sabre
Free Shipping on all orders over $59 for continental USA. No hidden fees.
Shipping & Returns: Learn More
Description
Sabre Red Safe Escape 3-in-1 Automotive Tool Black
Product Description:
Safe Escape 3-in-1 Automotive Tool offers is a maximum strength formula that does not atomize like traditional pepper spray and applies directly to the target without blowback and wind drift. Features include a 20% increase, twelve foot range with twenty five burst capacity, durable, stainless steel window glass puncture tip and a seat belt safety cutter.
Product Highlights:
Cuts through malfunctioning seat belts in seconds
Durable, stainless steel tip punctures window glass for a speedy escape
20 percent range improved, Maximum strength Pepper Gel formula
UV marking dye to aid in suspect identification
Product Specs:
Brand/Manufacturer: Sabre
Item Name: Sabre Red Safe Escape 3-in-1 Automotive Tool
Vendor's Item Number: SE-BK-01
Item UPC: 023063153476
Attributes: Black
Primary Color: Black

Customer Reviews
You need to be logged in to submit a review.
There are no reviews for this product yet. Be the first to give feedback.