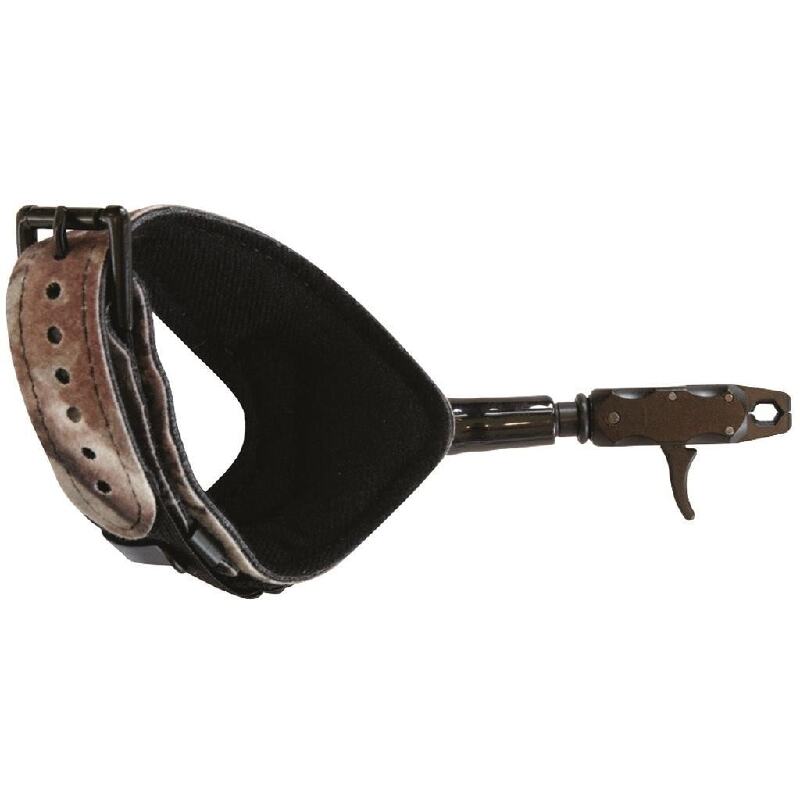 Tru-Fire Hurricane Release
by TruFire
Free Shipping on all orders over $59 for continental USA. No hidden fees.
Shipping & Returns: Learn More
Description
Description
The Tru-Fire Hurricane Release and Tru-Fire Hurricane Extreme Release are both smooth and reliable finger trigger releases made in America.
Tested at 200 pounds of draw weight, you have nothing to worry about if you are drawing a 70 lbs compound bow.
The Tru-Fire Hurricane can rotate 360 degrees so you can reach the optimal comfort with the position of your hand at full draw.
The buckle allows you to wear the release with the same fit every time you put it on for more consistency.
Very popular release among bowhunters!
The Tru-Fire Hurricane Release features a camo nylon Evolution buckle strap with 32 position length adjustment system.
It fits right and left-handed shooters.
The Tru-Fire Hurricane Extreme features the same camo nylon Evolution buckle along with a 1/2" web connection system and infinite length adjustment without the need for tools. 
Features
Free-floating, self-centering steel roller for smooth release
Spring loaded jaws
Heat treated jaws
Customer Reviews
You need to be logged in to submit a review.
There are no reviews for this product yet. Be the first to give feedback.