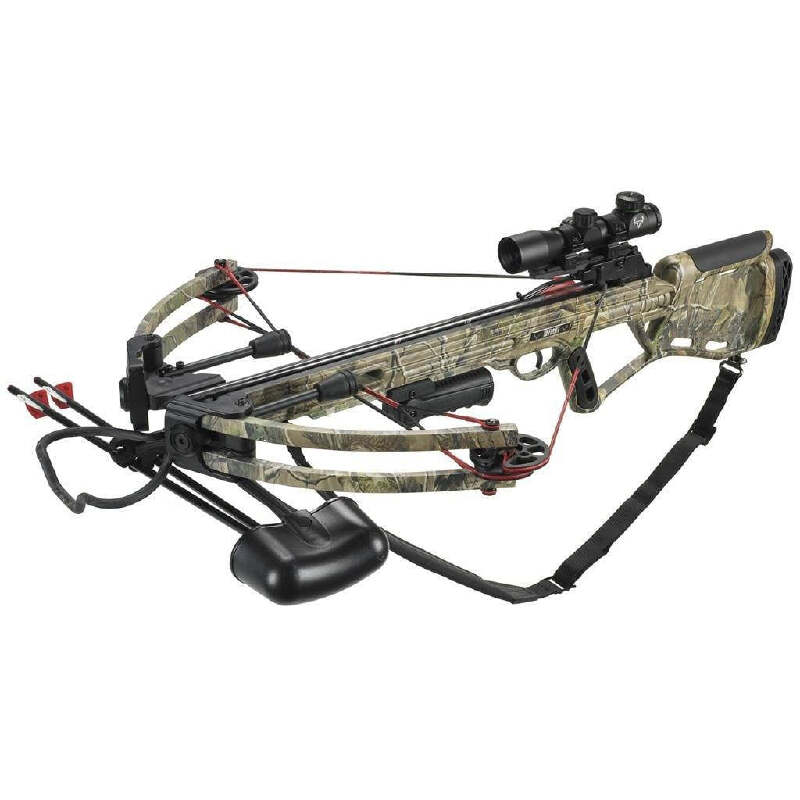 Velocity Defiant Crossbow Package
by Velocity
Free Shipping on all orders over $59 for continental USA. No hidden fees.
Shipping & Returns: Learn More
Description
Description
More than reasonably priced, the Velocity Defiant Crossbow is not one of the most popular for nothing among the Velocity line with some nice features to offer, like it's folding vertical grip on a rail system which you can adjust to your arm length and shooting style allowing you to feel comfortable while giving you a firm hold.
This relatively compact crossbow may not be the fastest ever at 325 fps but between you and me, 95 foot-pounds of Kinetic Energy is plenty to bring down any deer you wish.
For the package quality, It's almost a steal with a price point just under 400$. 
Features
Draw Weight: 150 lbs
Speed: 325 fps
Kinetic Energy: 95 ft. lbs
Length: 33"
Axle-to-Axle Width: 23"
Weight: 7.5 lbs
Power Stroke: 14.5"
Vertical front grip
String noise suppressors
Trigger Pull: 4 lbs
Reaper Buck Camo finish
The Velocity Defiant Crossbow Package includes:
An Illuminated Reticle Scope 4x32
A Quick-Detach Quiver
3-20" Carbon Bolts
A Padded sling
Rail Lube
Cocking Rope
Customer Reviews
You need to be logged in to submit a review.
There are no reviews for this product yet. Be the first to give feedback.