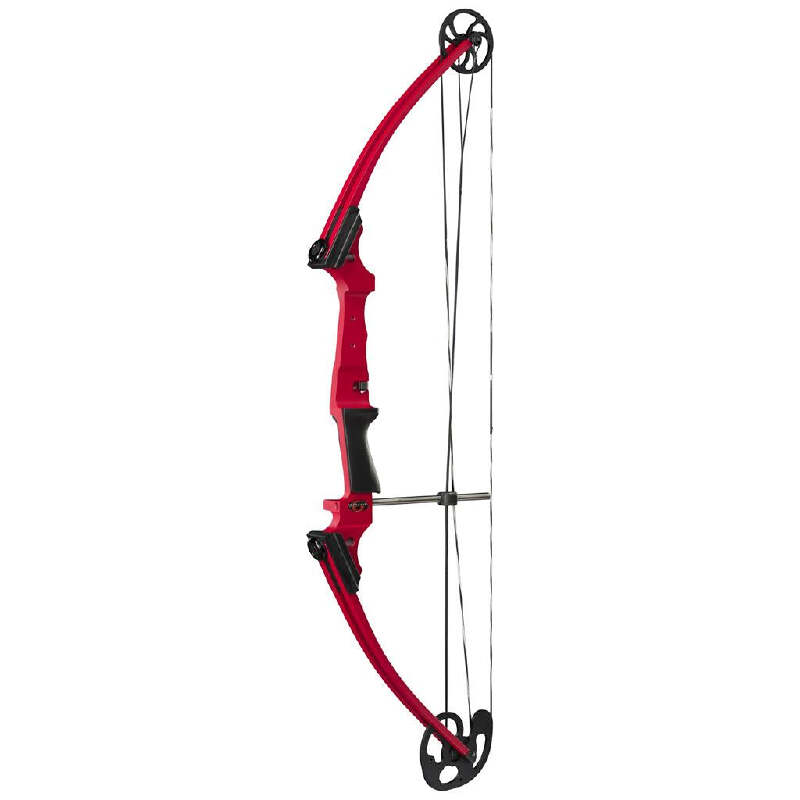 Genesis Bow Red RH
by Genesis
Free Shipping on all orders over $59 for continental USA. No hidden fees.
Shipping & Returns: Learn More
Description
Genesis Bow Red RH
Product Description:
Single cam bow designed to be easy to shoot for any archer. Zero let-off single cam technology allows the bow to be shot at any draw length without making adjustments. Built to withstand the punishment of multiple shooters in youth programs, range use, or video target systems. The only bow allowed in the NASP program. Draw Weight: 10-20 lbs, Draw Length: 15-30", Axle to Axle: 35.5". Includes flipper style arrow rest and nock point.
Product Highlights:
Aluminum riser engineered to provide balance while being durable and lightweight
Fiber reinforced composite split limb design
Single cam bow with zero let off
Machined idler wheel made of low friction synthetic seldom requires lubrication
Product Specs:
Brand/Manufacturer: Genesis
Item Name: Genesis Bow
Vendor's Item Number: 10476
Item UPC: 859752000154
Attributes: Red RH
Primary Color: Red
Weight: 3.500
Dexterity: Right Hand
Axle to Axle: 35.500
Draw Length Min: 15.000
Draw Length Max: 30.000
Draw Weight Min: 10
Draw Weight Max: 20
Brace Height: 7.625

Customer Reviews
You need to be logged in to submit a review.
There are no reviews for this product yet. Be the first to give feedback.