Where to Buy Bow and Arrow Sets for Adult?
We live in a time where convenience is accessible to everyone. If you need a product or a service, it's easy to find. Actual shops and online markets are readily available.
However, in terms of buying bows and arrows set for adults, some common questions arise as the buyer thinks of a purchase.
Some of these are whether buying a bow individually or as a set saves you more money and where to buy the bow and arrow that you've been dreaming of.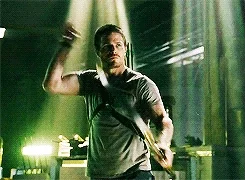 As many of you know, buying a bow and arrow set would save you some bucks and less the hustle of brainstorming which accessories go well with what.
Every bow and arrow set recommended in this article is well-thought and with experts' opinions.
This article also offers you some help in identifying some of the best bows and arrow sets for adults and where to find them. You can click on the product name to see a good package deal offer. 
Top Bow and Arrow Sets for Adults
Diamond Edge SB-1 Compound Bow Package
What else can you ask for other than a bow that could grow old with you? With just a little adjustment, Diamond Edge SB-1 Compound Bow can match your age, preference, and abilities.
This is a product that is totally more than its worth. It can be passed on to the next generation and it won't have any problem adjusting to its new owner.
To know if this is the bow set you've been looking for, below are the features of Diamond Edge SB-1 Compound Bow Package.  
Features: 
Draw Length: 15"-30"
Draw Weight: 7-70 lbs
Speed: 318 FPS
Mass Weight: 3.6 lbs
Axle to Axle: 31"
Brace Height: 7"
Let-off: 80%
3 finish options: Mossy Oak Break up Country, Black Ops, and Purple Blaze
The Diamond Edge SB-1 Compound Bow Package includes:
Three-pin TRUGLO® Apex Tundra sight
Octane™ Hostage XL Arrow Rest
Comfort wrist sling
Octane DeadLock Lite quiver
Carbon peep sight
Octane 5" Ultra-Lite Stabilizer
BCY string loop.
Elk Hunting Recurve Bow Package
Here is another example of a bow and arrow set where you can save yourself from the troublesome task of thinking what accessories should be with your recurve bow when you go hunting.
This package aims to give the archer a higher chance of making a great hunting experience. A powerful bow and quality accessories with a lesser price than buying them separately, a perfect combination for a hunting spree. 
Package Features
Looking for a more traditional way of hunting? Then Bear Hunting Longbow Package is for you. The Bear Montana Longbow has built its reputation since the late 90's proving time and time again that it belongs among the best traditional longbows ever made to this day.
The Bear Hunting Longbow Package features nothing less than the fast and accurate renown Bear Montana Longbow.
User-friendly and lightweight, a perfect bow and arrow set for those archers who are just starting to learn how to shoot the longbow.
Features
Bear Montana Longbow Features
        AMO Length: 64"
        Draw Weight: 50, 55 and 60 lbs
        Brace Height: 7.5 to 8.5 inches
        Right-Handed
        Dynaflight 97 Flemish String (61")
        Leather Arrow Rest
        Leather Grip
Spending on bowhunting gears, like all other purchases, should be made wisely. The above mentioned are just a few of the many sets you could purchase from our website. I hope you found or will find the perfect bow for you.